British Teen Championships
SAVE THE DATE!
Saturday 6th July 2019
British Teen Championships
British Teen Championships
Visit British Teen Championships Website
A fantastic comp, run by our very own kids coaches and held locally at Reebok CrossFit Connect in Hove, for all abilities from ages 12 up to 19! A brilliant day to be part of, to get involved please contact us via , the Website or our Facebook page.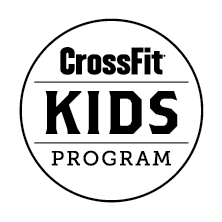 Programs
There are three main programs at CrossFit Kids Corinthian
1) CrossFit to Support a Healthy, Active Lifestyle
Using CrossFit we can encourage the next generation to break the trend of growing obesity endemic and the subsequent lifestyle related diseases that go with such high levels in inactivity. We encourage fitness to be fun throughout the age ranges.
CrossFit Teens: 12-17yrs
A lot more skill work and strength starts coming into play here. Once techniques are mastered with consistency, we add volume and intensity through workouts and strength programs. There are beginners, intermediate and advanced and every workout is scaled to the individual teens ability.
2) Future Games Athletes
This is elite development of CrossFit athletes, train with the top athletes in the world at CrossFit. Invite only. Please message for more info.
Case Study: Lewis Godden has gone through the kids and teens program from the age of 13, and he is now a part-time coach at CrossFit Corinthian. He is a British Weightlifting Gold Medallist and came 56th Worldwide in The CrossFit Games Open 2018.
3) Using CrossFit to support Elite Sport Talent Development
We can supply coaches to come to your sport club or school and teach a CrossFit session, or we can host a seminar day for your teachers, sports coaches or even parents to come along and learn the basics of coaching fitness to kids.
We also offer programs for different sports groups or individuals looking to improve their fitness.
* Read our 2018 British Teens Championship Blog Post here: Brit Teens Blog
* Massive thank you to RX'd Photography for the incredible photos taken on the day!
* View ALL our event photos in our Facebook album here: British Teen Championships 2018 Facebook Album courtesy of RX'd Photography